Milestone Minis April 6,2019
$

125.00
On sale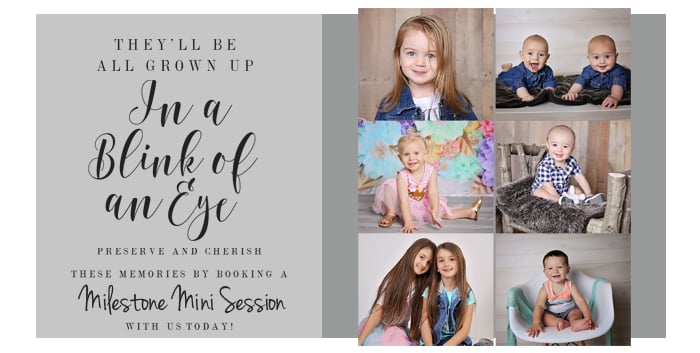 DATE: April 6,2019
LOCATION: Hampshire IL ( Home Studio )
ONCE A MONTH SPECIAL
( regular children's mini only includes 5 Digital images and may be booked on any dates available )
These sessions are intended for Children Only ( Siblings ) I take individual pictures of each and group pictures if more thank one sibling. One look for this session. It is meant for quick pictures/milestones or for someone wanting just something simple. These are done indoors at my home studio.
Milestone Mini
- 10 Digital Image
- 20 Min Session
- Gallery to choose your package images
- Print Release
( Check Newsletters for any discounts )
Subscribe here to receive my monthly newsletters.
http://www.jennifermosakowski.com/subscribe.html
Session deposits are non-refundable. ( Credit toward another session /date choice may be made 1 time )
An email from jennifermosakowskiphotography@gmail.com ( check spam ) will be sent with a contract upon booking must be filled out and signed prior to session.